Who We Are
Tripako is a U.K. and Pakistan based company operating in Pakistan. The vision seen for Tripako is to expand, encourage and facilitate travel and tourism within and for Pakistan offering best information and deals for an entire tour, from destination information to travel, foods and sightseeing. A safe and comfortable trip where you fill in your albums with great joy and excitement! Tripako is an all-in-one Tour, booking and Travel facilitator. We seek to provide our customers with the best deals on hotels, travel, food, activities etc and manage trips from every budget! Your experience will surely be lavish, relaxing, exciting and satisfying!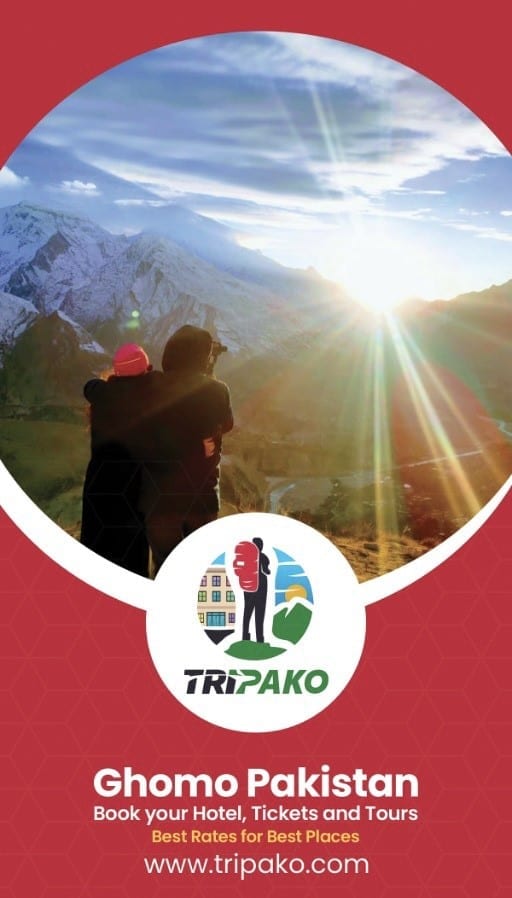 Spending time with our near and dear ones is like a living dream. A happy life is what we all want and studies have suggested that to spend some nice quality time with family and friends, which on the contrary is a great stress reliever, vacations and holidays are the best option where you have not much on your head be it your work or your college life. But usually the plans flip and flop as making the perfect arrangements is not a piece of cake for all. Planning an entire tour without professional advice is risky and difficult. One wrong choice can make you only cry over spilt milk. But not anymore! It is high time you enjoy some amazing, priceless time with the people you love with a 100% safe and enjoyable vacation. We would love to provide you with our experienced assistants who would not only plan your tour and suggest you the best locations but will keep it well suited for your wallet. Along with all this, our packages include Honeymoon Packages, Destination Weddings, Cruises, Adventure Trips, Wellness, Group and Business Travel, as well as Personalized Customer Assistance. So now it is time to lift your feet and take a deep breath! Let us plan out everything just the way you want it! All you need to do is imagine! Rest you leave it to us! In order to meet with our experts just give us a call or follow the instructions given below. Happy travelling!
How We Work
We provide a Best Platform for customers and service providers to connect and help a best experience. We provide best information about destinations and available attractions to help you plan a trip. Our team ensures that you as a traveller or service provider, have best information at hand and avoid the hassle. We travel with you at every step .
1
Hotels & Food
Find Best Hotels & restaurants in Pakistan at a swipe. Whether you travel for work or pleasure, find the best.
2
Information
Find all the information before you travel. Search maps, destinations, weather, activities & attractions
3
Travel & Tour
Find best deals for your travel for tickets & hires. Find deals on tours and know events & activities. We plan for you
Watch Exciting Videos
Get ready for exciting videos. Follow us on social media and Youtube.
We will show you besutiful Pakistan
Why Choose Us
We are first of our kind in Pakistan.We are simply the Best
24 Hours Support
We provide 24/7 support to ensure that you have best experience, and any encountered problem is resolved immediately.
Admin Panel
Our Vendors and Customers, both have access to an admin panel which helps them to plan and improvise the experience
Mobile Friendly
Our portal is mobile friendly ad now your travel planner, your tour operator, your tour guide is in your hand traveling by you side. Its your personal Genie at your service at a finger's swipe
Be Ready for Best Times
Explore Tripako, its your Travel Genie.
It is now time to open your albums to start clicking your own diaries about every travel, activity and vacation that you have. Be it with your friends and family, your loved one, work or on your own! We have you safe and we have all of it under your control! Tripako will assist you in your entire tour and keep a track of you the whole time. We will always manage your travel just as special as our own!