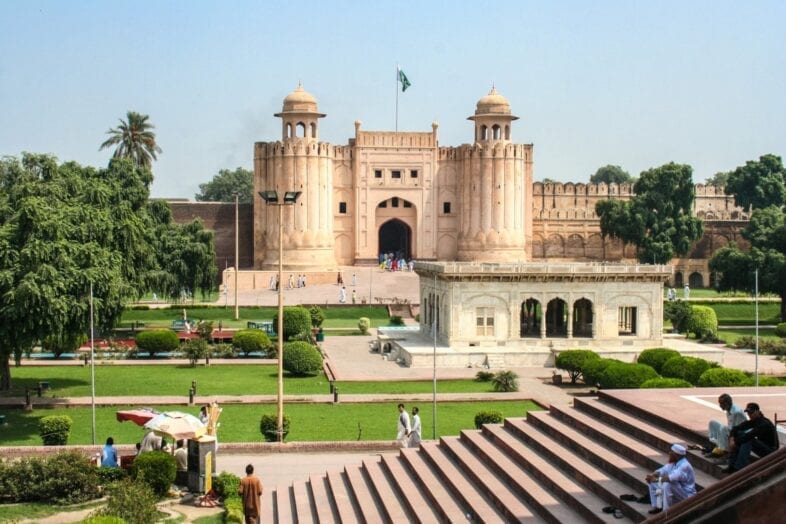 Lahore is famous for its history, for its selfless people, and most importantly for the Food. Lahore's actual history is unknown but it is known as the second home for the Mughal Empire. Hindu legend says that the Suryavansha Dynasty started from this city. Nevertheless, it is considered one of the oldest cities of the world. Therefore, it is home to many historic monuments like the Badshahi Mosque and the Minar-e-Pakistan. Rather than taking you on a tour of Lahore city. We have compiled a list of the top 10 restaurants in Lahore where you should eat.
1. The Lahore Food Street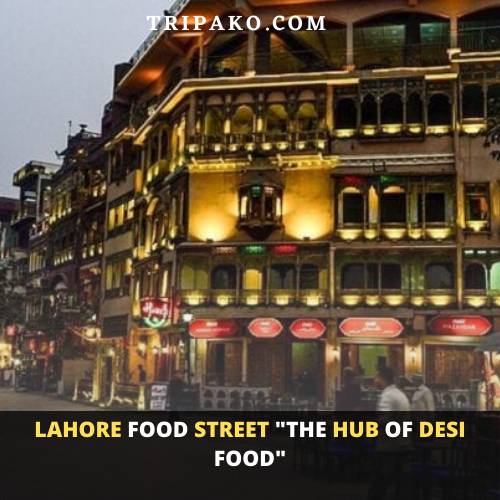 Talking about eateries, Lahore Food Street is number 1 on our list of top 10 restaurants in Lahore. You can find all sorts of desi foo in the food street. From kebabs to shawarma to sajji and karahi, Lahore Food Street has everything you need. What makes this place even more suitable is the affordable and cheap prices. Here you pay for the food that is absolutely tasty and delicious.
2. Cosa Nostra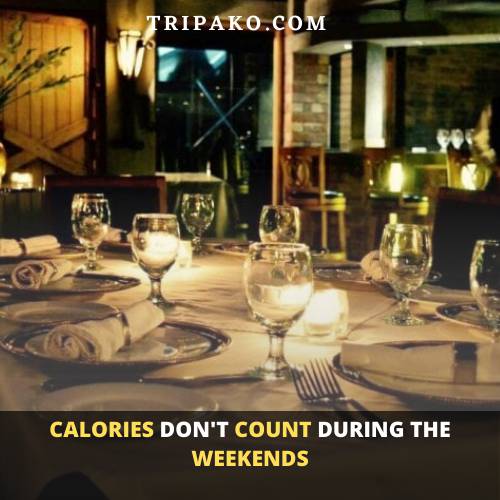 A high-end restaurant allegedly famous because Pakistan's current Prime Minister Mr. Imran Khan loves to eat at this place. So we believe it must have a place in our top 10 restaurants in the Lahore list. The food quality is great and as a famous man once said; with great food comes great bill. Cosa Nostra is a high-end expensive restaurant but what good is money when you have great food?
3. Cafe Mast Mahol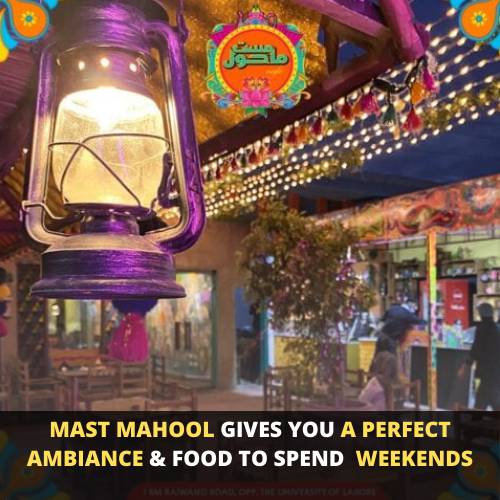 Comparatively a new restaurant at Raiwind Road Lahore. The food quality and taste is up to the mark. It also offers a distinctive ambiance that'll take you to the old desi restaurants. It representing the old Lahore with lanterns and a fire pit that'll make you fall in love with the environment. We can confidently say that you'll find a good environment, good food, and a not-so-heavy bill in your pocket.
4. Secret Sky Lahore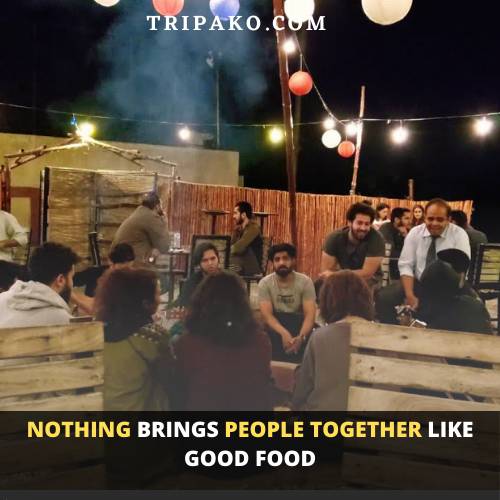 Although this restaurant hails from the capital city of Pakistan the Lahore branch in DHA Phase 6. It has everything you crave during a cold night in winter or a windy evening in the summers. Their food and tea are 2 things we think you must try. The environment is a colorful seating arrangement with restaurants around a fire pit. A must-go place if you visit Lahore.
5. Maalga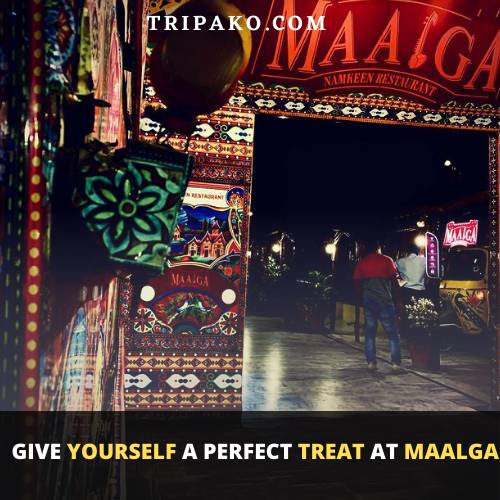 Number 5 on our top 10 restaurants in Lahore list is Maalga. You want to eat that authentic dumba karahi or Lahore's one of the best Kabuli pulao then Maalga is the place to choose. The menu is very economical and the taste is just outstanding. Hence it is considered as one of the Top 10 restaurants in Lahore
6. Al-Nafoora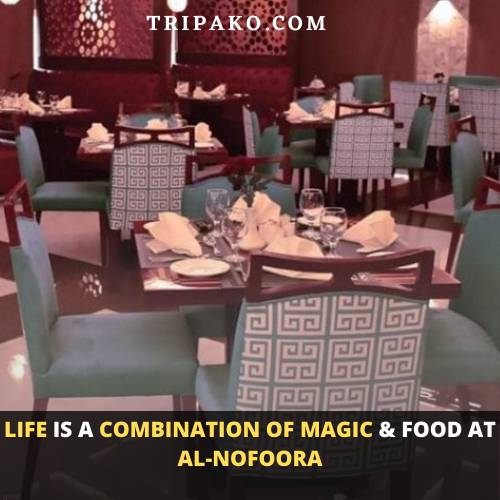 Within the vicinity of Johar Town, Lahore, Al-Nafoura is another good place to eat with your family, friends, or even alone if you want. The quality of service and food is great. The menu is economical and the environment is also a plus point to pick this restaurant as part of our top 10 restaurants in Lahore.
7. Bundu Khan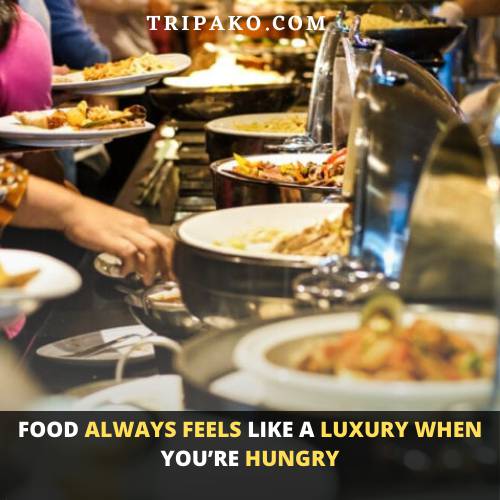 Everyone knows about Bundu Khan. A mid to high-range restaurant where the cooks know how to satisfy the hunger with Achari Handi and Paratha (on diet? select something else). Its huge menu has almost everything you need for your lunch or dinner, their sweet fresh gulab jamuns are a treat for your sweet tooth.
8. Karachi Naseeb Biryani (Bhatta Chowk & DHA Phase 6 Only)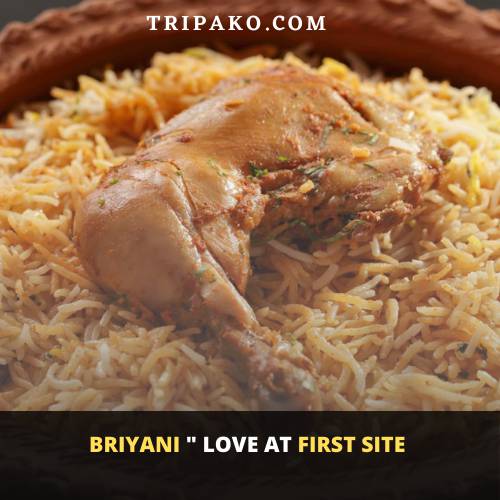 A word of caution: we have tasted almost every 'naseeb biryani' there is in Lahore, although they are in no way linked with the original Naseeb Biryani in Mehmoodabad Karachi the taste of the two branches mentioned with the name is a bit closer to the taste the actual Naseeb Biryani offers. It is up to you how spicy your biryani you want but the authentic Karachi biryani is found rarely in Lahore.
9. Waqas Biryani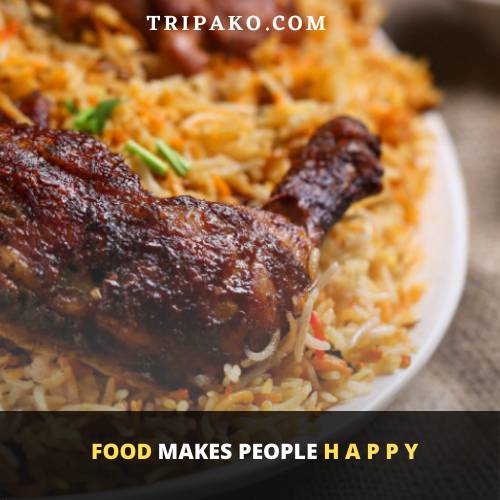 Not actually what defines biryani but the rice they cook is not only great in taste but also matches the budget you have. Available at the Hall Road Lahore. You might want to leave early if you want this treat in your lunch or dinner.
10. Ziafat
Last but not the least in Ziafat on our top 10 restaurants in Lahore list. The food is great, the menu has a huge range you can choose from and is considered as Lahore's one of the famous restaurants.
These are the top 10 restaurants in Lahore we though to share with you. If you are traveling to Lahore or live in this historic city, do try our recommendations and let us know how this list goes in the comments.
Also, follow us on Facebook and Instagram to get frequent updates on your next tour plan.