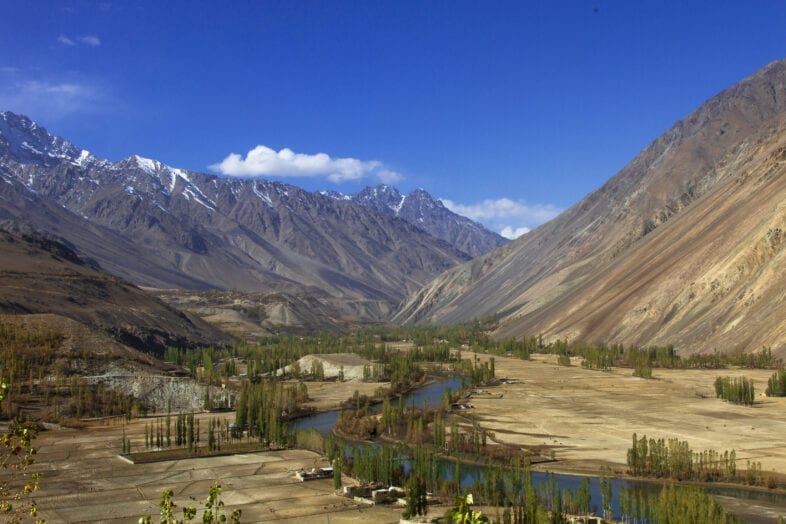 FAISAL MOSQUE: 5TH LARGEST, SOUL CAPTIVATING MOSQUE
Faisal Mosque is located in the capital of Pakistan, Islamabad, and is one of the greatest tourist attractions of Pakistan. At the time of its completion, it was regarded as the biggest mosque in the world but now it stands at the fifth position but is still the biggest in South Asia. People find this place extremely spiritual and relaxing in the chaos of life. The hills and the greenery around add to the beauty of the mosque. Faisal Mosque is named after Saudi King Faisal because of his immense support in the construction of this mosque when he came to Pakistan. He is a very reputable figure in Pakistan. To make the mosque's design captivating and unique, a contest was held in 1969 and a Turkish architect named Vedat Dalokay who very creatively suggested the mosque's design to depict a Bedouin tent without a dome won this contest. Pakistani engineers did the implementation. This Mosque can host up to 10,000 people at a single time. It is bounded by 4 minarets which are approximately 260ft tall. Faisal Mosque is situated on the foothills of the great Margalla Hills.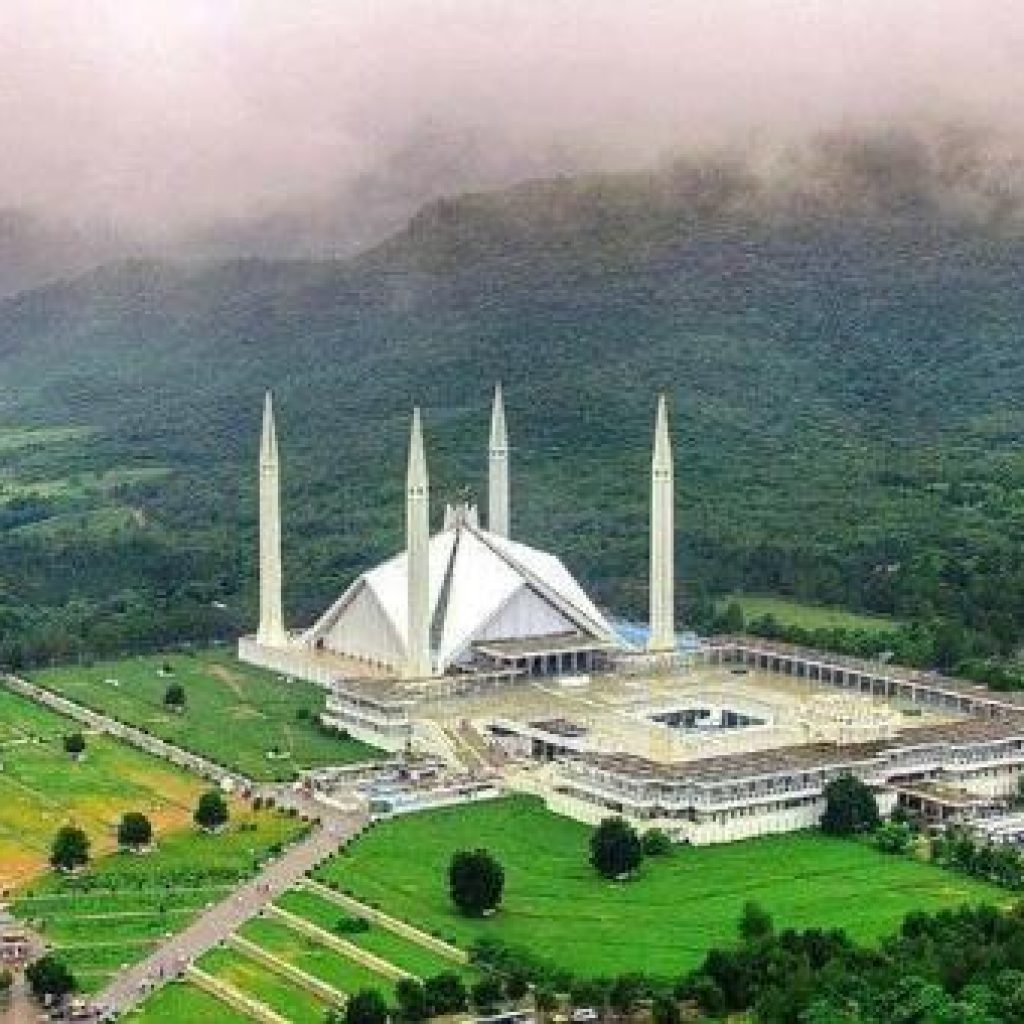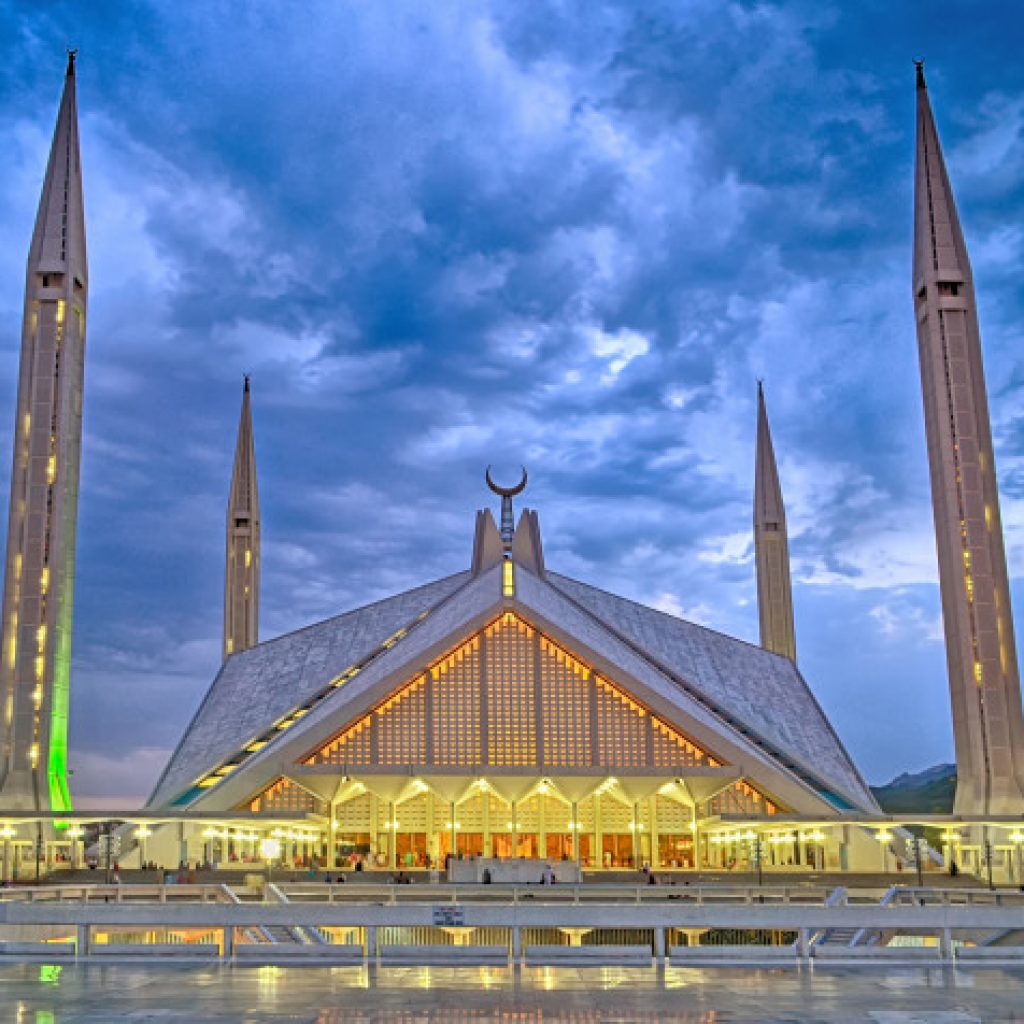 The Mosque also has a library, museum, cafe, and lecture hall of its own. Made with white marble stones and adorned with calligraphy of the renowned Pakistani artist Sadequain, the Mosque is loved by everyone who goes there. Its scenic landscape, serene atmosphere, well-designed architecture is what every photographer looks for in his photos.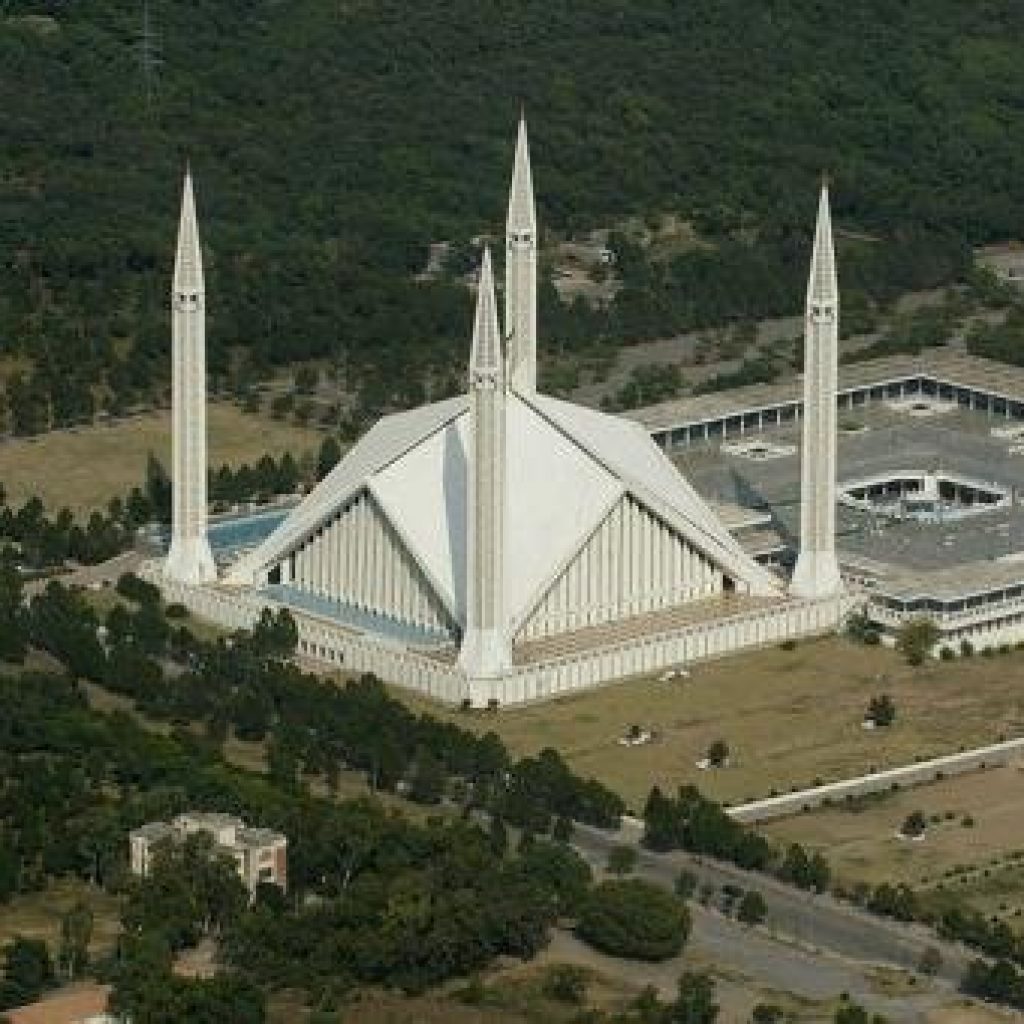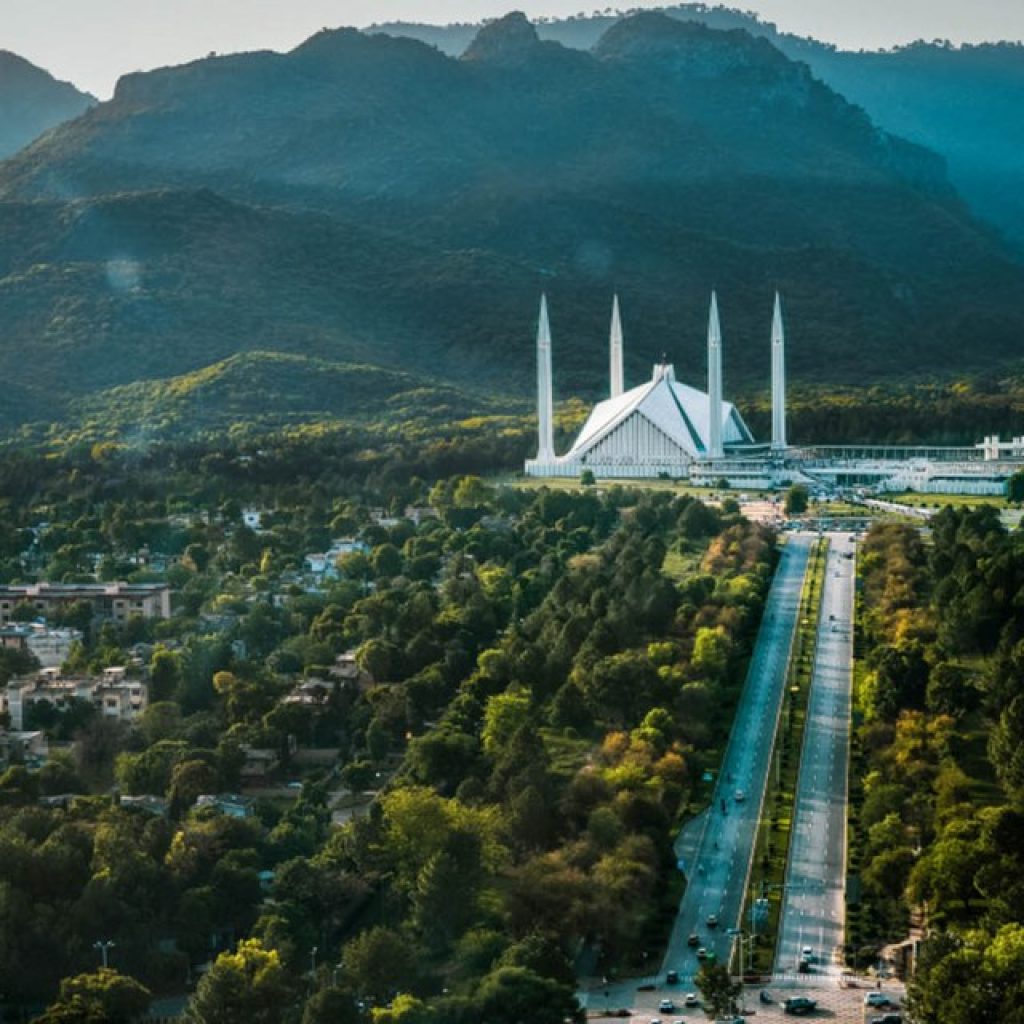 Accommodation facilities near Faisal Mosque are Living Hub Guest House, Apex Inn Guest House, Shelton Guest House, Islamabad Marriott Hotel, Royal Motel Guest House, and many more. Other attractions near Faisal Mosque are Daman-e-Koh, Shakarparian hills, etc.