KATAS RAJ TEMPLES: HINDU HERITAGE
Situated in the province of Punjab, Shri Katas Raj Temples also known as Qila Katas is a Hindu temple. Located near the town of Choa Saidanshah and M2 motorway. The temple compound includes a pond named Katas, which is sacred for the Hindus. The temple is connected through the walkways. The multiplex is located in the Potohar plateau region of Pakistan.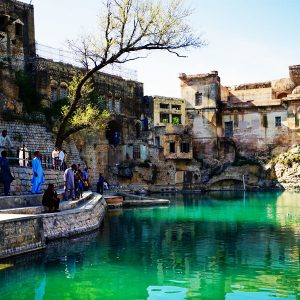 In one of the sacred books of Hindus, 'Puranas' it is stated that the temple pond is created from the teardrops of Shiva when he wandered after the death of his wife Sati. In a Hindu poem, Mahabharata the temples are discussed as the site where the Pandava brothers spent their time in exile. There have been numerous speculations about this temple and one such belief by the Hindus is that the foundation of this temple was laid by their diet, Krishna. India's former deputy Prime Minister Lal Krishna Advani also visited this temple on his visit to Pakistan in 2005. Pakistani government began the remodeling of this temple in 2017.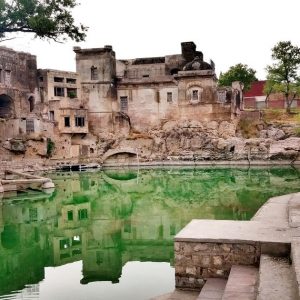 The temple is referred to as the most important Hindu pilgrimage site in Pakistan. The dynamic architecture of this temple has enabled it to be on the list of tourist destinations. The splendid temple is said to be dedicated to Ram, Hanuman, and Shiva. At a little distance from the temple, there are remains of Guru Nanak's gurdwara.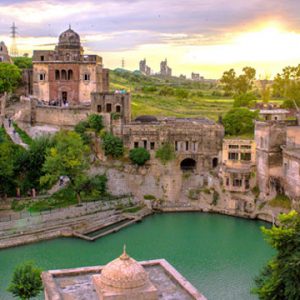 The temple history reflects Pakistan's attitude towards the Hindu heritage. The trauma of partition has somehow ignored the Hindu heritage. Hindus and Sikhs often pay a visit to these temples. Some of the hotels near Katas Raj Temples are PTDC Motel, Katas Youth Hostel, and TDCP Resort Katas.