TILLA JOGIAN: AN ABANDONED HINDU TEMPLE
Situated in Tilla Jogian Mountain in the Salt Range of Pakistan's province of Punjab Tilla Jogian is an abandoned Hindu temple. One of the highest hill in Jhelum Districts it is about 25 kilometers from Jhelum City. In 1947, it was the most important center for Hindu Jogis in Punjab. Guru Nanak the founder of the Sikh faith is also associated with this temple. Tilla Jogian is amidst Rohtas Fort and Katas Raj Temples.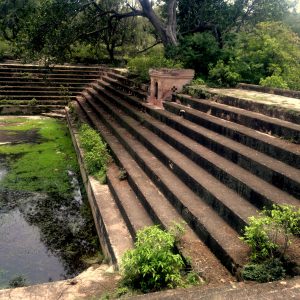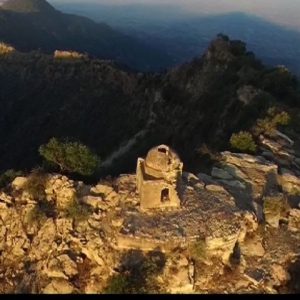 In the Salt Range of Pakistan, the temples are located at the mountaintop of Tilla Jogian. At an elevation of 975 meters near the top of the mountain, the Tilla Jogian's weather is cool and calm. The compounds of this temple are located in an area that is full of olive trees and pine trees. It is believed that Tilla Jogian was founded by Kan-Phatta who was a sect of Hindu Jogis. The name itself originates from the words Tilla which means hill and Jogian which means Jogis. Many Hindus and Sikhs enjoyed their time at this divine temple. Sikhism founder Guru Nanak Dev also spent his time here.
To reach the very old sacred Hindu temple, one can also experience hiking. Tilla Jogian is immensely peaceful and the sense of solitude at this temple is so divine. Some of the hotels near Tilla Jogian are Safari Club 4, Hotel Grand Arena, Safari Club 1, and Space Luxury Rental Suites. The average cost for a day and night stay at Space Luxury Rental Suites is 75 US Dollars. The place is perfect for exploring and it is surely the best place for the Hindus.