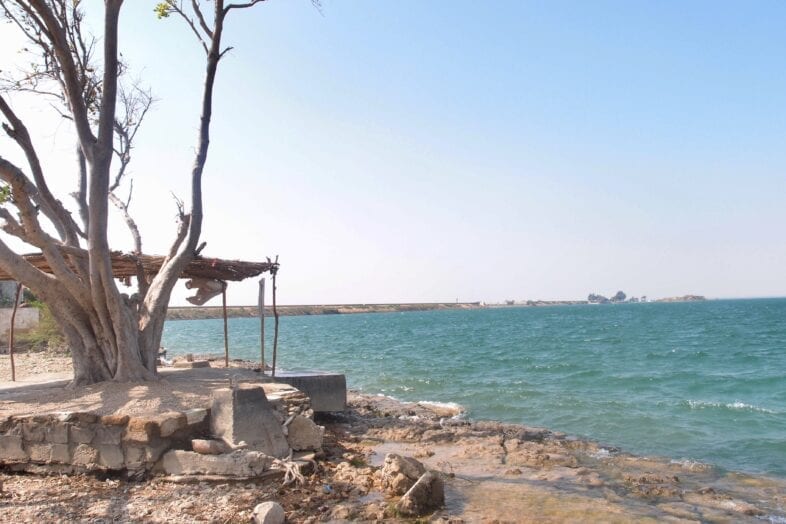 A beautiful lake of Pakistan located in the Thatta district of Sindh, Keenjhar Lake is also known as Malik Lake. The lake is at a distance of 36 kilometers from Thatta, a city of Sindh.
It is the second-largest lake in Pakistan with fresh water. As a freshwater lake, It is a source of drinking water for the residents of Thatta and Karachi.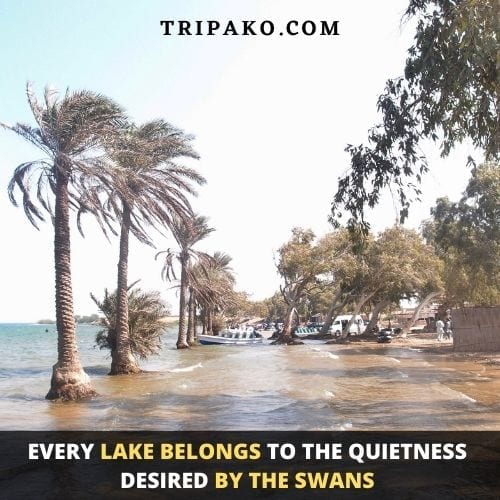 Formation of Keenjhar Lake:
This Lake was formed by the connection of two lakes namely Sonehri and Keenjhar. Therefore it is quite large and also stands as the second-largest freshwater lake in Pakistan.
Importance of Lake:
Keenjhar is the 2nd largest freshwater lake in Pakistan. It plays an important role as a natural habitat. Therefore, it is environmentally very important. The lake supports numerous fisherfolk who depend on the fishes in the lake. The water of the lake used to be clear but environmental degradation has dropped the quality of the lake. 
It is also declared as a wildlife sanctuary because it gives shelter to the migrant birds including geese, ducks, terns, gulls, flamingos, herons, egrets, and coots.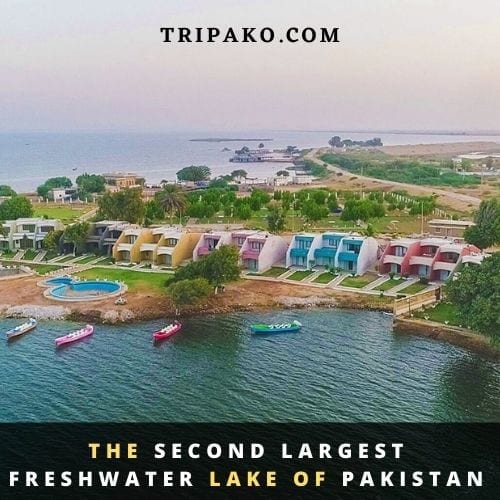 Keenjhar Lake – A Tourist Spot:
It is also a famous tourist spot. People from Thatta, Karachi, and Hyderabad come here for; picnics, boating, fishing, and swimming. The sparkling, crystal-clear water of the lake is a treat for the eyes and a pleasant dose for the senses. The Keenjhar Lake is calm, peaceful, and alluring. The tranquil sight of the lake is mesmerizing. Therefore, it can make you awe-struck by its breathtaking beauty. The weather is mostly pleasant here. The mornings and sunsets are a treat to watch. The fishes in the lake are so beautiful and eye-catchy.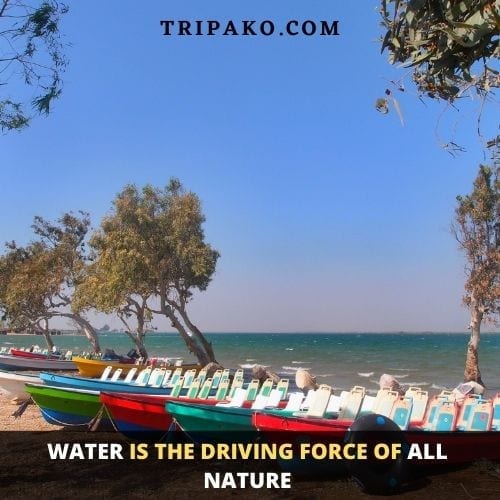 Shrine of Noori:
The Shrine of Noori Jam Tamachi is in the middle of Keenjhar Lake, which marks the grave of Noori. Some of the hotels near it are Hotel Indus, and Bin Qasim Guesthouse. The average cost for a day's stay at Bin Qasim Guest House is 22 US Dollars. Boating in this lake is an amazing experience so do not miss it and plan your trip soon.
Also see, Hamal Lake: A Lake Under Danger