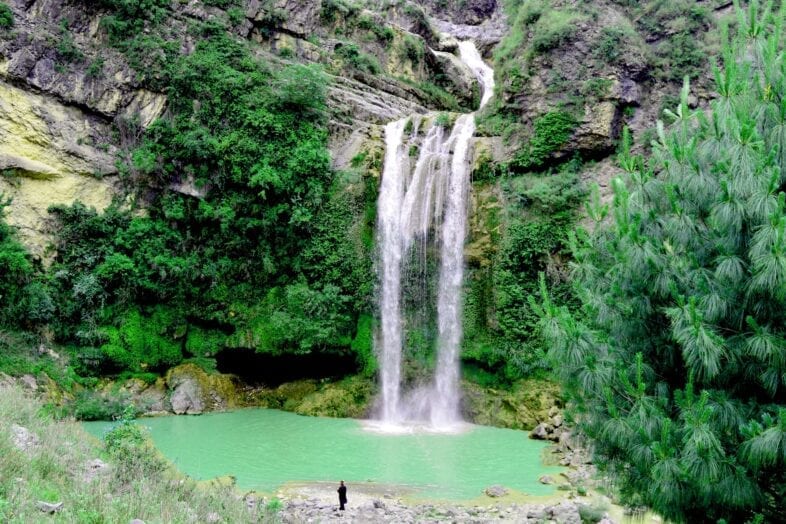 Standing under a waterfall and witnessing its beauty can not be described by words. The magical, refreshing water from a waterfall can rejuvenate your soul. From a distance, it looks like a silent stream. But as you get closer you get lost in the beauty of the waterfall from the mountain. Sajikot waterfall gives you an opportunity to experience this magical view.
The Magical Sajikot Waterfall:
Sajikot Waterfall is located in Havelian Tehsil, Abbottabad District, Khyber Pakhtunkhwa, Pakistan. It is a popular tourist destination. It is about 27 kilometers away from Havelian and 40 kilometers from Abbottabad District. Also,  a newly constructed narrow road from Havelian to Sajikot allows the visitors to take their cars to the top of the beautiful waterfall.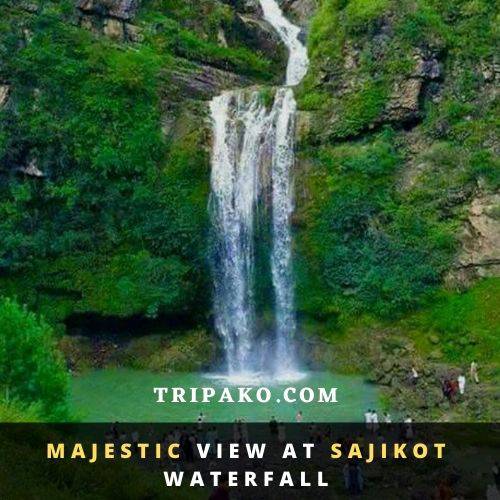 Alluring View at Sajikot:
This waterfall is one of the most beautiful waterfalls of KPK. The freshwater streams and breath-taking alluring sight are an ideal location for hiking and camping activities. The tourists love to witness the beautiful waterfall because of its mesmerizing beauty. Swimming, hiking, trekking, and camping are a few activities that one can be done here near the waterfall. The place is so relaxing that it refreshes the tourists. One can easily fall in love with its natural beauty of Sajikot Waterfall.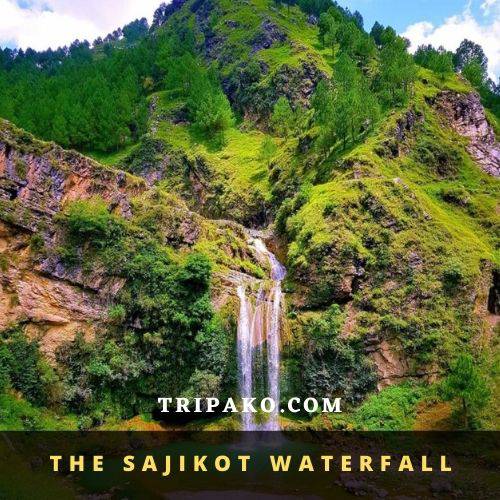 This waterfall is a center of attraction for tourists because of its scenic landscape and peaceful atmosphere. The lush green grazing lands around and the streams with clear water enhance the beauty of the majestic waterfall. The waterfall is surrounded by perfectly textured mountains and looks stunning. If you are planning to visit Sajikot waterfall then the hotels that you may consider staying in are Hotel One Abbottabad, Tulip Guest Rooms, Ittihad Hotels, and Alaf Laila Guest House. The average cost for a day's stay at Hotel One Abbottabad is 46 US Dollars. The waterfall is amazingly beautiful so do not miss it and plan your trip soon.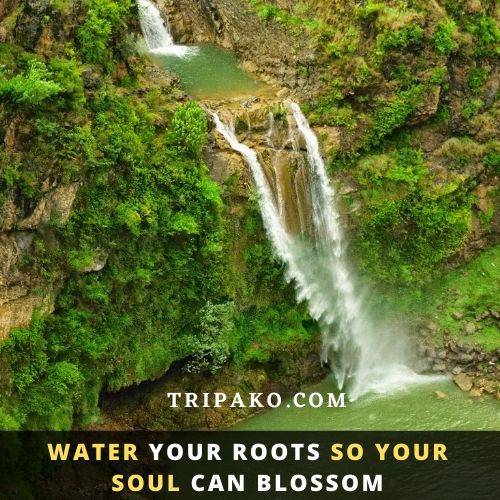 Near Sajikot, there is another waterfall that is now capturing the heart of adventurers and travelers. This waterfall is Umbrella Waterfall. Once you have witnessed this site you will never want to leave.